ZVANIČNA SELEKCIJA / OFFICAL SELECTION 2019
Dear friends,
after 3 mounts, festival selection judges bring us  the final results of the official selection of VIVA FILM FESTIVAL 2019
We congratulate all selected authors, and for others, over 1.768 from 107 Countries all over the word, we wish all the best and success in further work.
Poštovani prijatelji,
nakon tri mjeseca selektorska komisija je objavila konačne rezultate oficijalne selekcije filmova
VIVA FILM FESTIVALA 2019.
Čestitamo svim odabranim autorima a ostalima, preko 1.768 prijavljenih filmova iz 107 zemalja širom svijeta, želimo svu sreću i puno uspjeha u daljem kreativnom radu.
Kategorija Omladinski Bh film je još uvijek u toku selekcija.
KATEGORIJA TURIZAM 2019: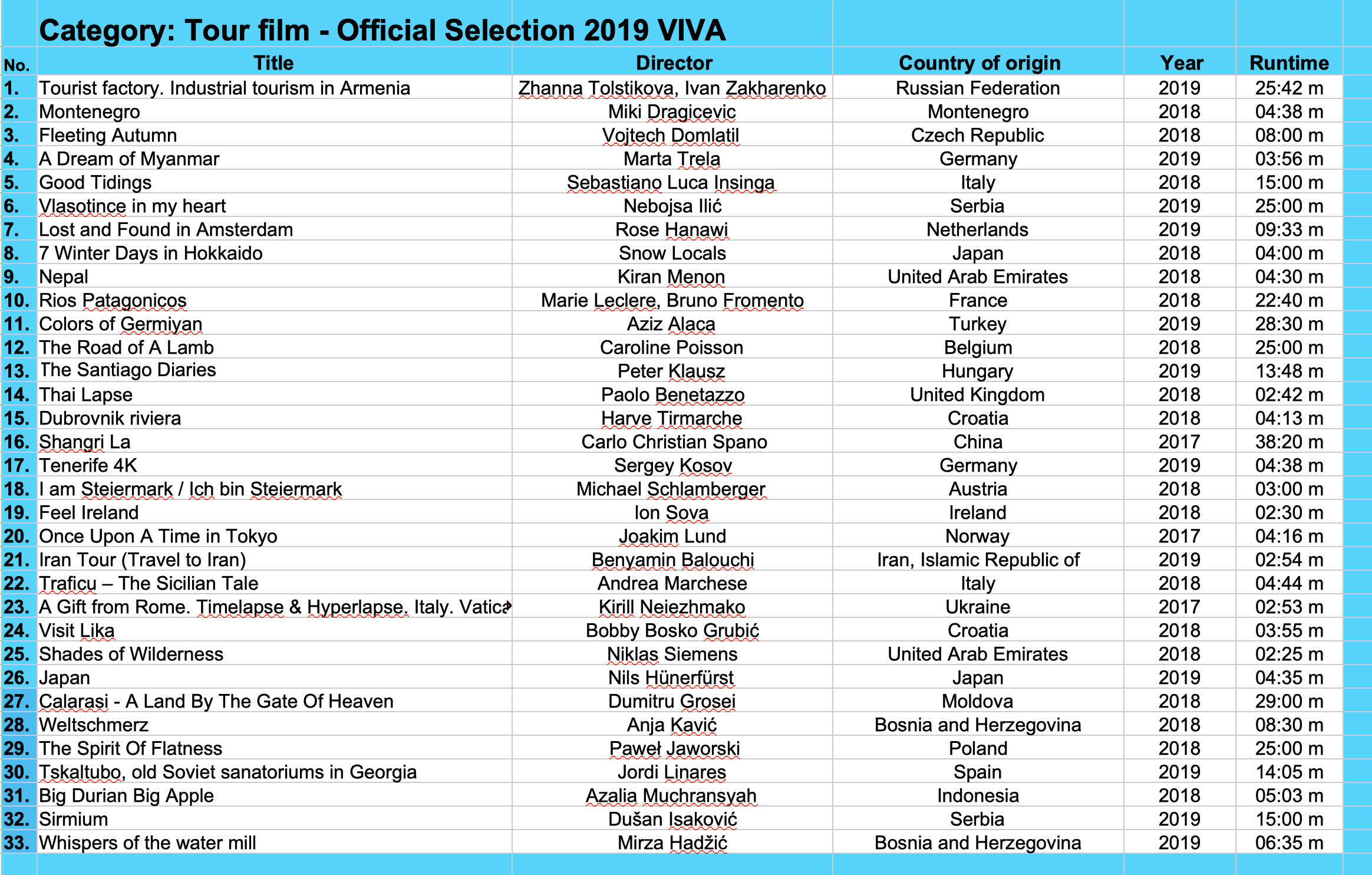 KATEGORIJA EKOLOGIJA 2019:
KATEGORIJA RELIGIJA 2019: