6th VIVA FILM FESTIVAL ONLINE FROM SEPTEMBER 16th TO 20th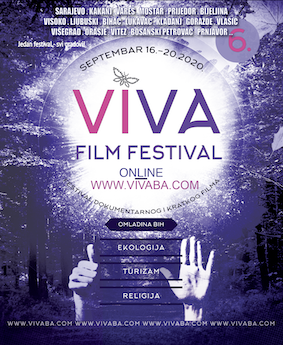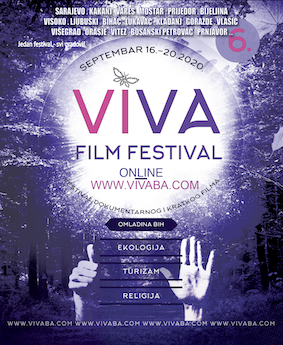 Movies funs in four days of screenings at www.vivaba.com will have the opportunity to see top achievements from 23 countries around the world.
The Sixth VIVA Film Festival, an environmental, religious, tourist and youth documentary film, will take place from 16 to 20 September 2020. In line with epidemiological recommendations due to the global coronary virus pandemic, the 6th VIVA Film Festival will be held online, modeled on other world film festivals.
In the official selection of the 6th VIVA Film Festival, 30 films from three areas were selected: religion, ecology and tourism from 23 countries.
On Wednesday, September 16,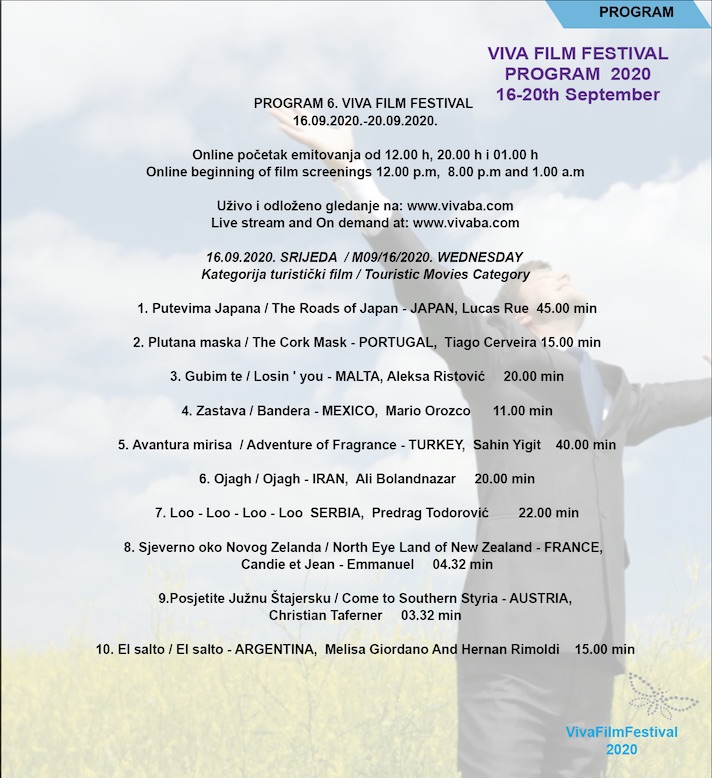 tourist films will be broadcast, on Thursday, September 17,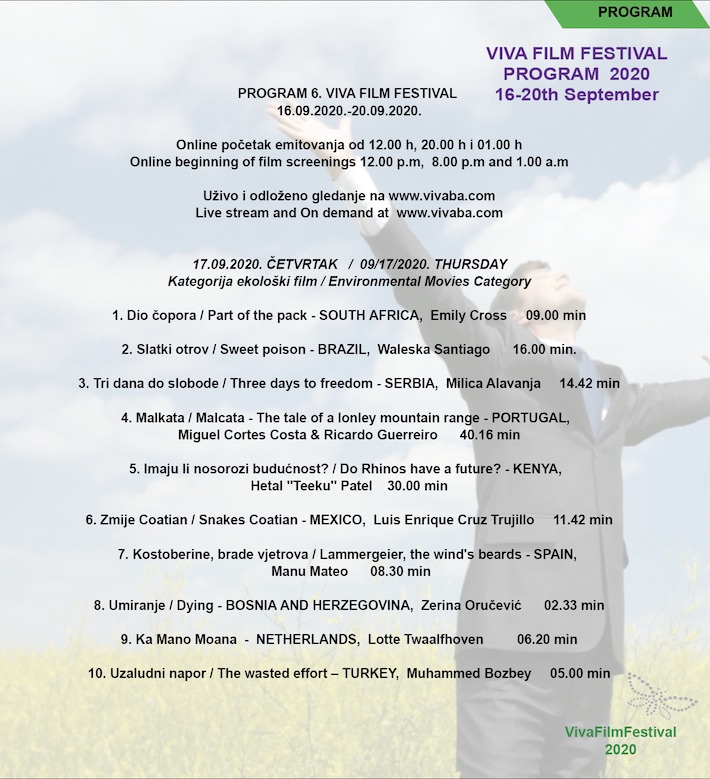 films from the category of ecology, and Friday,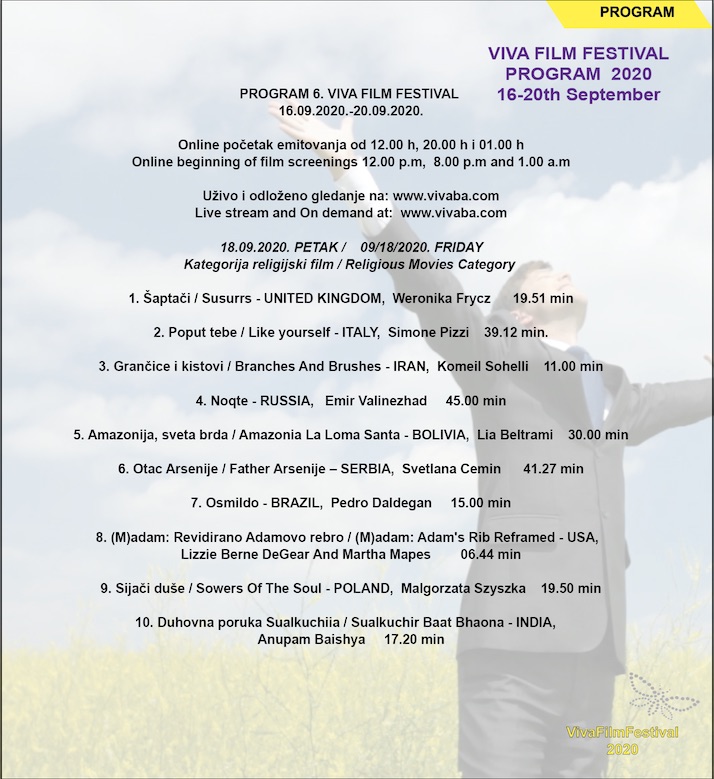 September 18, is reserved for films with a religious theme.

Category bh. the youth film is scheduled for the fourth day of the Festival, Saturday, September 19th.

This year is of a revival character and 7 films by young Bosnian authors will be shown for the first time.

The expert jury will select the three best films from each category and the "Grand Prix" of the Festival, and the voting results will be known on Saturday, September 19. The names of the awarded authors and films will be published on www.vivaba.com and the Vivafilmfest Facebook page.
As in previous years, the main media sponsor of the Viva Festival is BHRT, in whose program the festival chronicles will be broadcast during the Festival.
Online film screenings will be held daily in three terms, to be available to authors from different time zones, starting at 12.00, 20.00 and 01.00 after midnight, and it is possible to watch the films on www.vivaba.com.