After earlier open competition for youth movie, Directorate of VIVA FILM FESTIVAL has opened a competition for the other categories: ecological, tourist and religious documentary.
The deadline to send the film works is 15 April 2016. The official selection of films that will be shown on VIVA Fest 2, shall be published no later than 30 April 2016.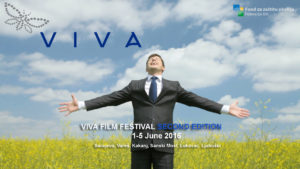 We remind you, that after a very successful first edition of VIVA FESTIVAL last year, held in Sarajevo, Vares, and Kakanj, this year's edition will be held simultaneously in six cities in BiH.
The festival centers this year are: Sarajevo, Vares, Kakanj, Sanski Most, Lukavac and Ljubuški from 1 to 5 June 2016.
Full details and applications for registration can be downloaded from the official portal VIVA FILM FESTIVAL www.vivaba.com and more information via email: vivafilmfestival@gmail.com